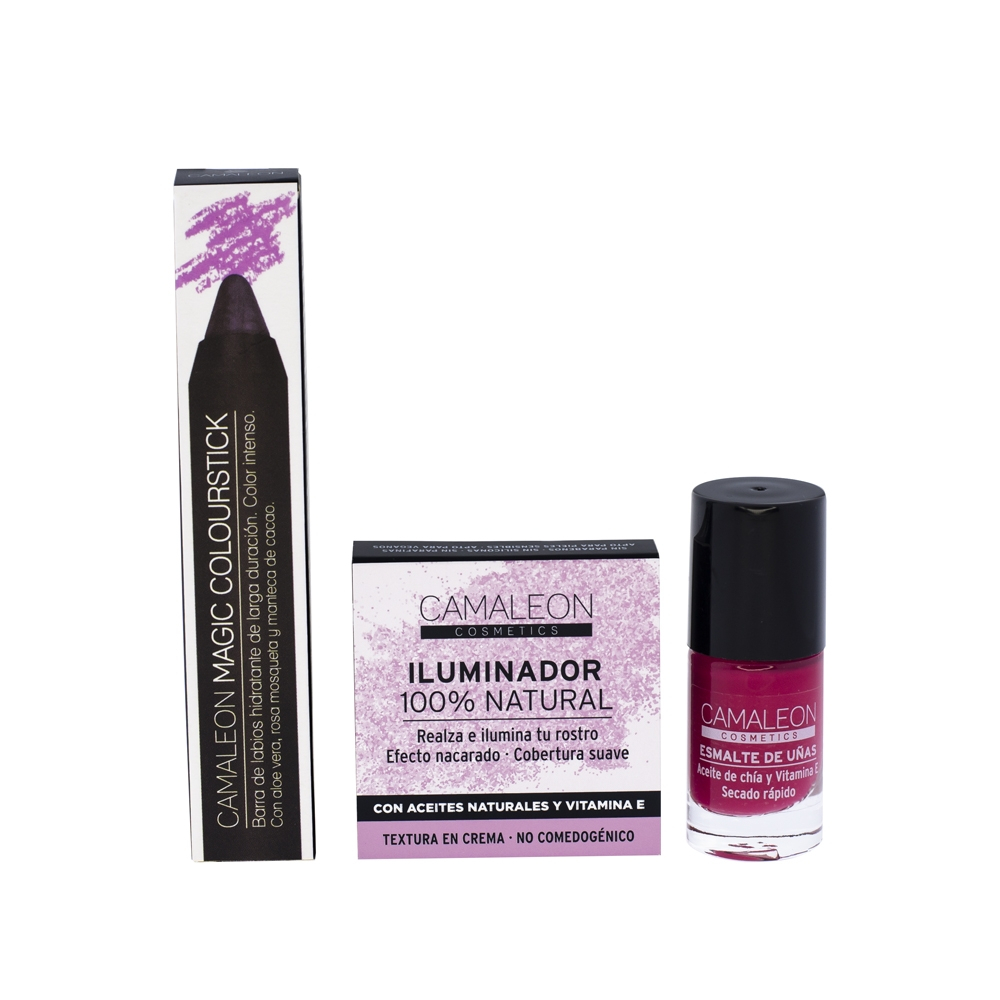  
PINK LADY
The pink colour is the secret of the success of this pack. The pink highlighter is the most feminine colour of our palette and the undisputed star of this pack, together with the most durable lipstick and the nail polish which complete this trio totally designed for those of us who like pink above all else.
You do need this pack in your life!
Gray lipstick: This is the lipstick that you cannot miss, the one you must have because it will always remain on your lips through thick and thin and masks. A permanent and moisturising magic lipstick thanks to its active ingredients.
Pink highlighter: If you are not a professional makeup artist and you want to create some light points on your face, this is your product, the 100% natural pink highlighter is a versatile product that you can apply on cheekbones, nose or chin and also use as an eyeshadow.
Fuchsia nail polish: One of the nail colours that is always in fashion both in winter and summer, ultra-covering and long-lasting.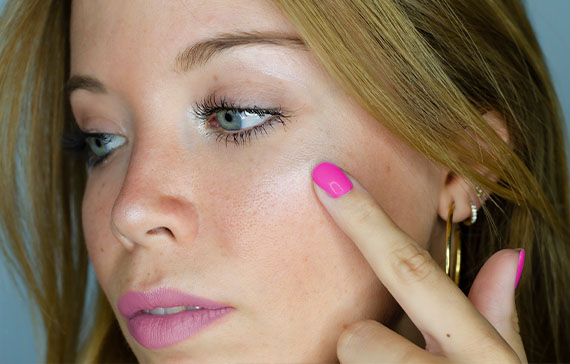 Products included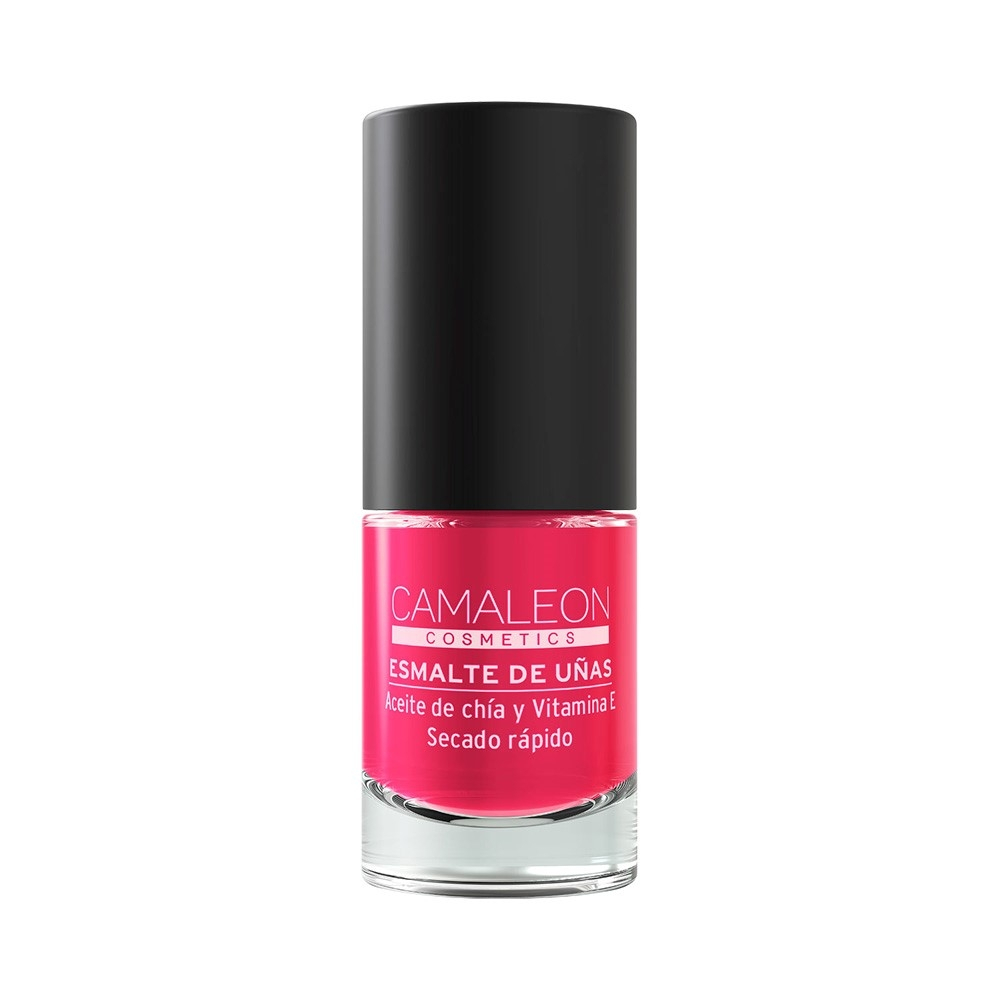 FUCHSIA NAIL POLISH
Quick-drying, long-lasting fuchsia nail polish with a gloss finish and high coverage. Fuchsia nail polish formulated with natural ingredients, guaranteed 12-free.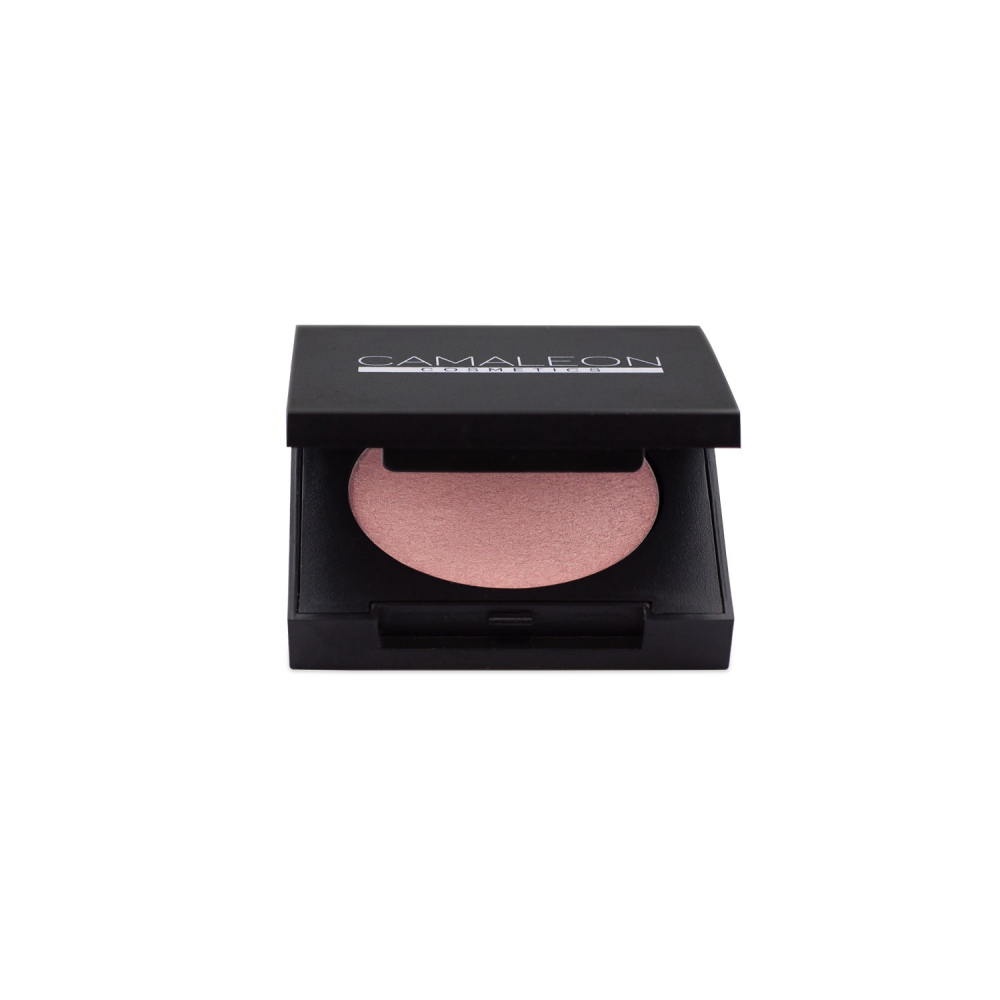 PINK HIGHLIGHTER
Get a radiant look with or without make-up, thanks to this 100% natural highlighter in a pearly pink shade. Its formula with 100% natural ingredients adapts to any skin type or tone, achieving a radiant finish while caring for, restoring and hydrating your skin.
MAGIC COLOURSTICK · GREY
All-day lipstick with a grey source colour which enhances the natural shade of your lips; lasting 12 hours and made with ingredients including aloe vera, cocoa butter and rosehip, it contains pigments which react to the moisture of your lips. Resistant, even in water!