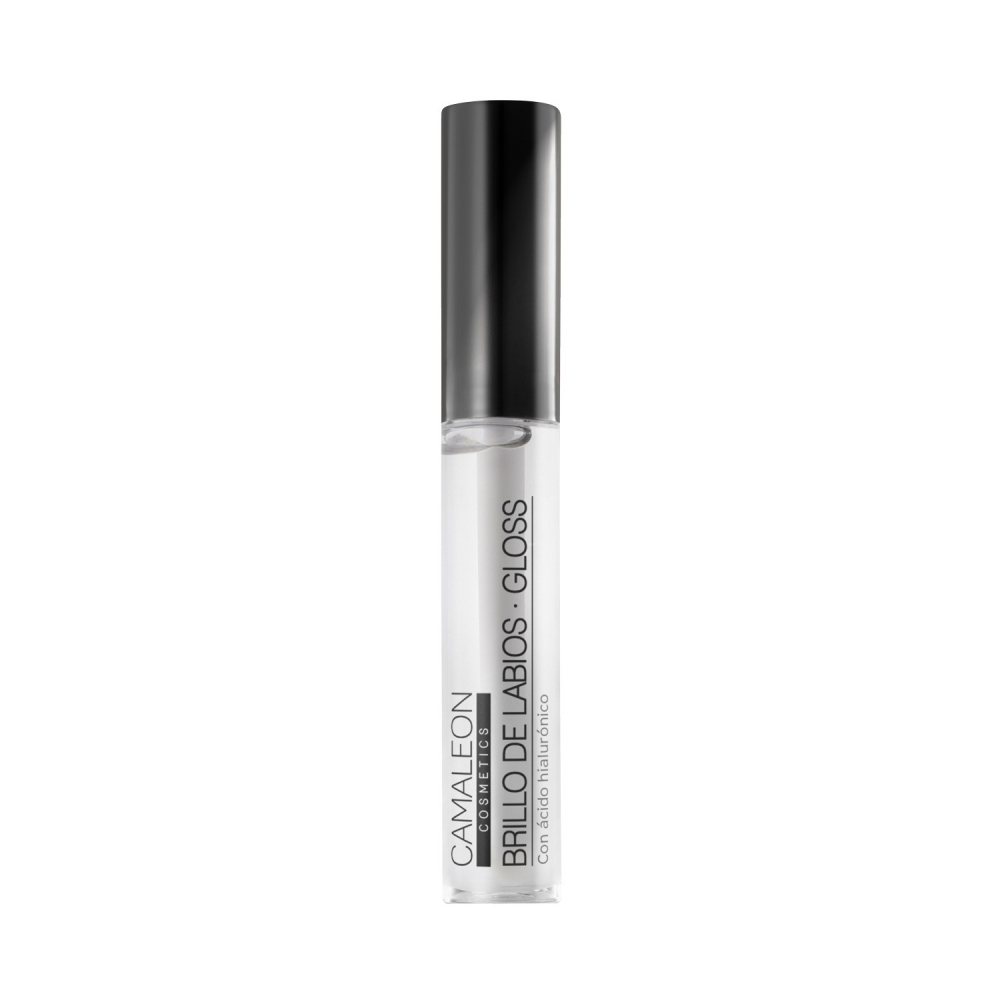  
CRYSTAL GLOSS
With hyaluronic acid
Moisturising and nourishing clear-finish lip gloss with hyaluronic acid, which cares for your lips, adding intense wet-look shine and achieving a plumping effect so that your lips look fuller than ever.
DESCRIPTION
Show off full, radiant lips with Camaleon Crystal Gloss. This clear finish gloss is the perfect complement for your lips, giving you that coveted 3D effect that you were looking for. Its shiny formula adds extra volume to your lips. 
Camaleon Crystal Gloss also provides you with extra treatment and care, as it's enriched with hyaluronic acid, which hydrates and restores your lips and has a wrinkle-filling effect, ideal so that your lips don't lose their natural volume over time.
It's also paraben-free, suitable for vegans and coeliacs, and is formulated with natural active ingredients, such as rosehip oil or grapeseed oil, known for their high regenerating and healing powers, which will help you to keep your lips in perfect condition.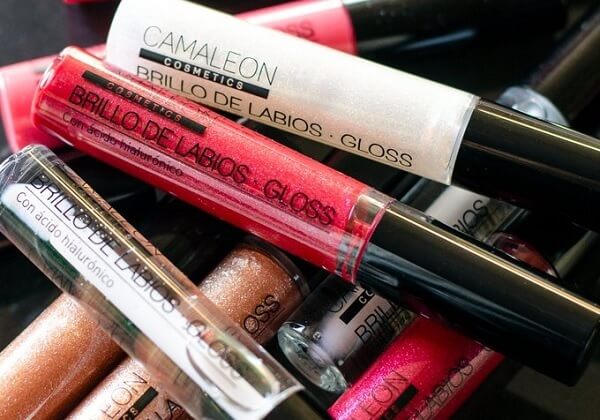 INGREDIENTS
Hyaluronic acid: hydrates and plumps, fills wrinkles and smooths.
Rosehip oil: known for its high regenerating power, rosehip oil has great benefits for the skin. Rich in vitamins A, C and E and natural antioxidants. Provides you with hydrating and firming properties and thanks to its healing power, it helps you to keep your lips in a perfect, cared-for condition. 
Grapeseed oil: this extraordinary plant oil is a great ally against skin ageing, as it's rich in vitamin E, acts as an antioxidant and also stimulates collagen and elastin. Light textured, non-greasy and easily absorbed, it penetrates the skin better, helping to regenerate and protect it. 
Vitamin E: A powerful antioxidant which reduces ageing skin.
HOW TO USE
Apply directly to your lips to achieve a natural shine with a very special glowing touch.
Transform your usual lipstick by applying a coat over the top to give it a shiny finish.
Allow to dry between coats and repeat as often as required.
Marta B. published the 09/01/2021 following an order made on 27/12/2020
Nada pegajoso y brillo perfecto.
Fátima O. published the 12/12/2020 following an order made on 28/11/2020
Me encanta
Fernando D. published the 26/11/2020 following an order made on 14/11/2020
correcto
Rosa R. published the 30/05/2020 following an order made on 19/05/2020
Muy bueno.
Begoña C. published the 03/05/2020 following an order made on 18/04/2020
Encantada con el gloss. Hace su efecto aunque dependiendo del labio tienes que aplicar más o menos capas. Me compraré el gloss brillo dorado próximamente.
Josune G. published the 12/02/2020 following an order made on 15/01/2020
Genial!!