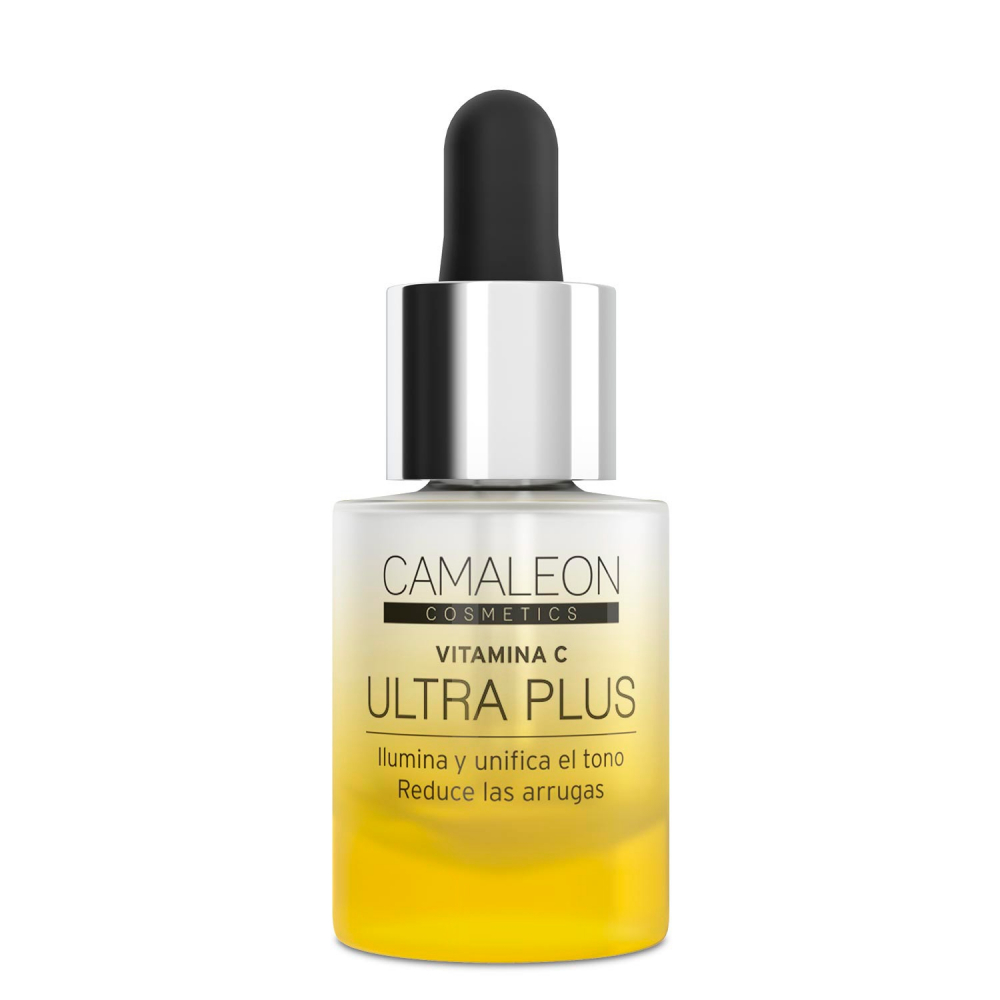  
VITAMIN C SERUM ULTRA PLUS
Pure vitamin C which brightens the face and reduces wrinkles!
Vitamin C concentrate with 96.8% natural ingredients. Formulated with stable and effective vitamin C with penetrates the skin, brightening it and reducing the pigmentation of marks and dark spots.
Highly antioxidant, stopping the formation of free radicals and damage caused by UV rays. An easily absorbed liquid texture which prevents water loss from the skin.
SUITABLE FOR SENSITIVE SKIN
PARABEN FREE · SILICONE-FREE · PRESERVATIVE-FREE · COLOURING-FREE

15ml
VITAMIN C CONCENTRATE FIRMING SERUM
Vitamin C skin serum with an incredible revitalising antioxidant power which brightens the skin and reduces pigmentation.
During the day, UV rays destroy the vitamin C present in your skin, which acts as a shield against external aggressions (pollution, sun, tobacco, alcohol...). It's essential to restore this Vitamin C in your face, as it decreases the damage caused by solar radiation, stops the formation of free radicals and promotes collagen formation, thanks to its anti-ageing action.
HOW TO USE
Apply day and night to a dry, cleansed face, using light strokes. Thanks to its fluid texture, only a small amount is needed. Can also be used as a serum by applying it before your usual treatment or by adding a few drops of the concentrate to your cream at the time of application.
SUITABLE SERUM FOR ALL SKIN TYPES
Buying Vitamin C for the face is the solution to many skin problems:
Dull skins which need revitalisation and radiance.
Skins with marks or dark spots to reduce pigmentation.
Mature skins which need to reduce the depth of wrinkles and expression lines.
Young skins which need to even the tone and protect themselves against external aggressions (pollution, tobacco...)
Young skins which need to balance the sebum level.
Sensitive skins with redness.
Unisex: due to its light formula, it's suitable for male skin.
MOST EFFECTIVE STABILISED VITAMIN C
Due to its formula combined with glucose (Ascorbyl glucoside), it penetrates the skin more easily, brightening and encouraging cell regeneration. 
Organic lemon fruit water: A substitute for ordinary water, this plant extract is obtained directly from the lemon, which enhances the efficacy of the formula's active ingredients. Certified organic by Ecocert, biocompatible with the body, with essential oils and mineral salts which enhance the efficacy of the vitamin C serum.
INGREDIENTS
CITRUS LIMON FRUIT WATER*, ASCORBYL GLUCOSIDE, PROPANEDIOL, METHYLPROPANEDIOL, XANTHAN GUM, SODIUM CITRATE, CAPRYLYL GLYCOL, SODIUM ANISATE, SODIUM HYDROXIDE, SCLEROTIUM GUM, LECITHIN, PULLULAN, CITRIC ACID, SILICA, PARFUM, CITRONELLOL, D-LIMONENE, GERANIOL, HYDROXYCITRONELLAL, LINALOOL. *Ingredient sourced from organic farming. Natural ingredients.
DISCOVER YOUR IDEAL TREATMENT
We must not forget that our skin can occasionally or constantly suffer from different skin conditions that we can combat.
We offer the perfect treatment for each of these conditions: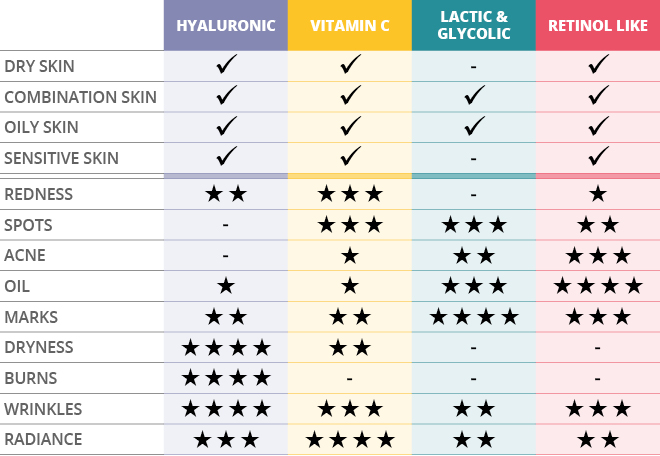 CLINICAL STUDIES* DEMONSTRATE ITS EFFICACY
Reduces the colour of dark spots
68% of volunteers claim that it reduces the colour of dark spots and provides a more even skin tone.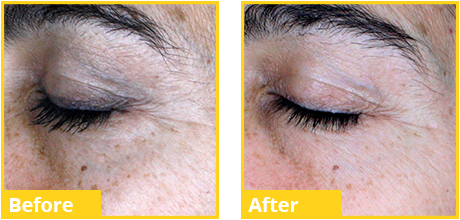 Reduces wrinkles
Visible results on wrinkles and expression lines in 77% of volunteers.
More radiant skin
In 100% of volunteers, the face appears more radiant and remains revitalised for hours.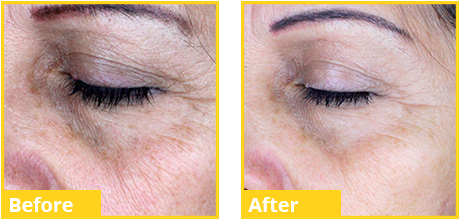 Stops free radicals
Reduces the action caused by UV rays. In Vitro tests demonstrate how it can protect the cells against the damage caused by UV radiation.
Decreases redness
Studies carried out over 90 days demonstrate how it decreases redness in 76.9%.
NON-PHOTOSENSITIVE: it doesn't oxidise and doesn't turn into Vitamin C until it penetrates the skin; the vitamin is released directly inside the cell.
NON-PHOTOSENSITISING: as it doesn't cause allergic reactions to the sun, it can be used in the summer, before sunscreen or after sun exposure.
----------------------------------------------
Clinical study photographs.
*Clinical study carried out on 23 volunteers over a period of 28 days by Zurko Research S.L.
Paloma C. published the 26/06/2022 following an order made on 20/05/2022
Espectaculat
Susana A. published the 13/03/2022 following an order made on 16/02/2022
Quizá sea demasiado pronto para notar efectos, si puedo decir, que la textura y el olor es muy agradsble.Tiene buena pinta en cuanto resultados
Teresa D. published the 04/03/2022 following an order made on 07/02/2022
Muy hidratante y suave la textura, basta con muy poco.
Gloria M. published the 25/02/2022 following an order made on 30/01/2022
buena calidad.
Aurora D. published the 07/02/2022 following an order made on 12/01/2022
Me encanta, totalmente recomendable. El primer Serum vitamina c que no reseca la cara, he probado varios!!
Tamara S. published the 04/02/2022 following an order made on 10/01/2022
Genial