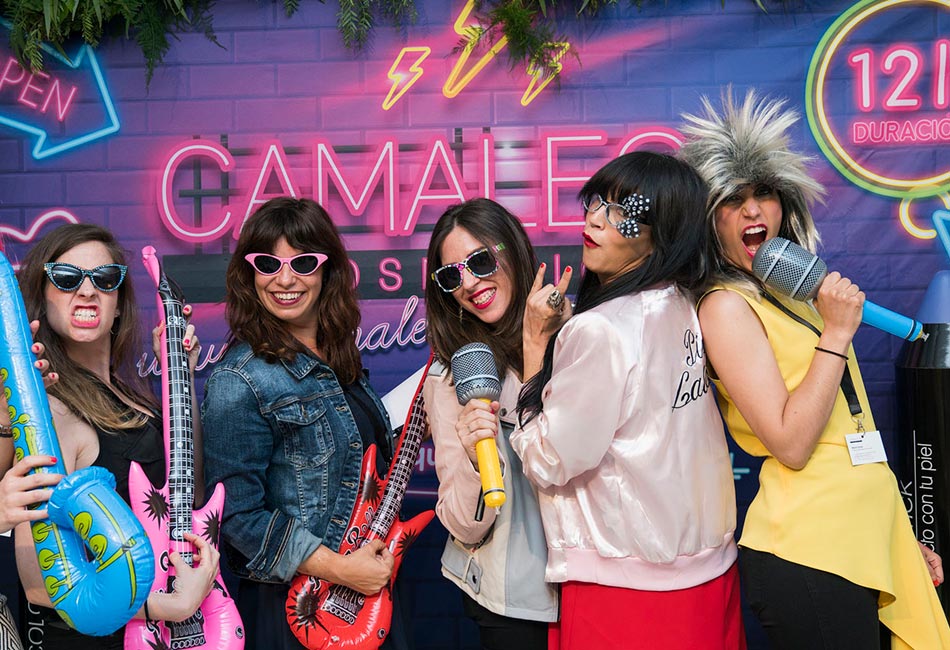 Accessible, natural and versatile, that's Camaleon. We understand beauty as something genuine, present in everyone and with more than one form. Beyond the stereotypes and norms that constrain us, Camaleon is colour, fun and freedom.
If you know that life is a little better when you share it and add a touch of colour. If you enjoy those moments when you laugh until your stomach hurts and those meals with friends that go on until the early hours of the morning and when you forget about the clock. If you like to enjoy life's little pleasures, follow your own path, go at your own pace and listen to what your heart is asking for at every step. If you interpret make-up in your own way and make it your own... You are one of us.
If you believe in the power of nature. If you appreciate its beauty and all the good it gives us.If you are aware that we are in a crucial moment in which we must take care of the world around us and in which we must be more sensitive and sustainable; not only for ourselves but also for future generations.
At Camaleon, we create make-up and cosmetics that adapt to you, with natural active ingredients and a lot of love. A cosmetic product that does not mask your beauty and helps you to take care of the most important thing, your skin and your inner self.
Because we don't think you have anything to hide and a lot to show —inside and out— Camaleon is your perfect accessory.
Try, play and have fun. Our products are easy to use and deliver what they promise. Colours, textures and aromas that make you fall in love at first sight and at first touch. Camaleon is designed for fun, natural people who enjoy life and know that it's too short not to add a splash of colour.