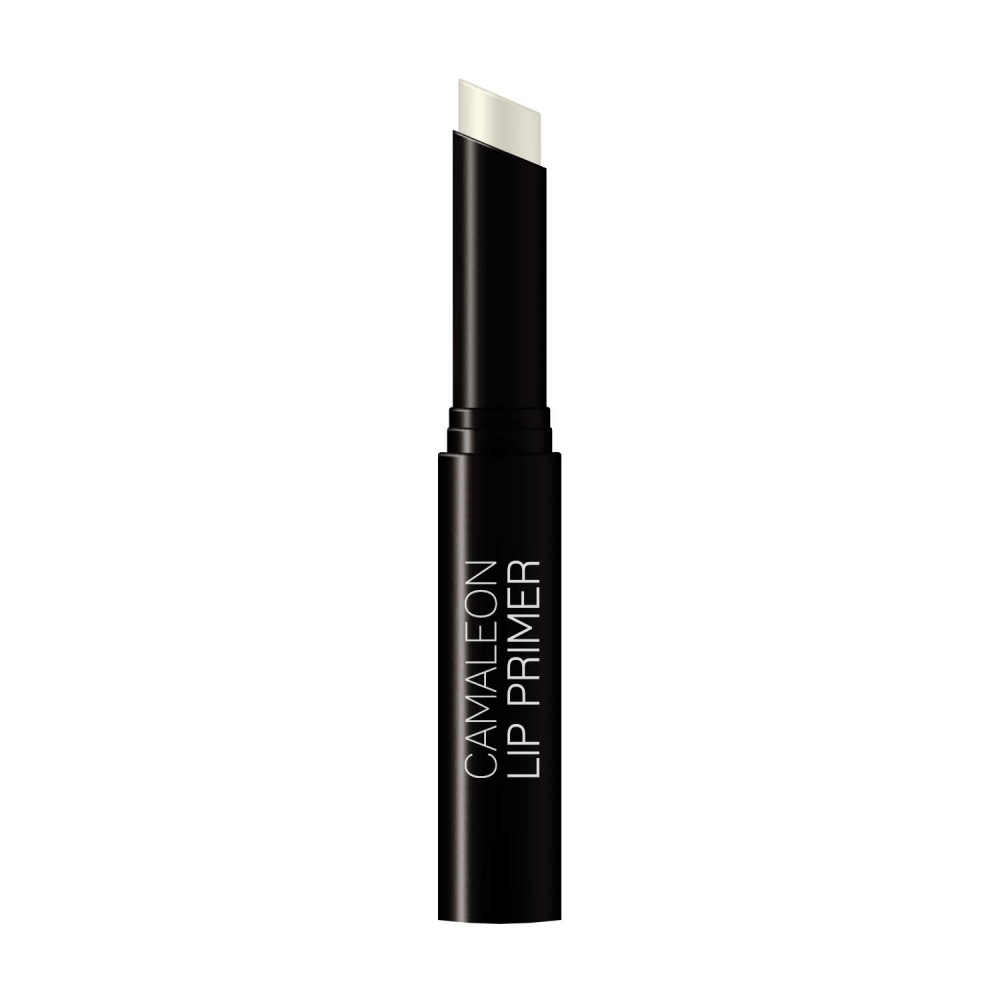  
PRIMER LIPSTICK SEALER
Firm, hydrated and perfectly defined lips.
A lipstick sealer that ensures that your lipstick remains intact and the colour lasts longer without drying out.
A smooth and creamy formula that fixes lipstick, reduces imperfections and enhances lipstick colour.
FREE FROM PARABENS, SULPHATES AND DYES, SUITABLE FOR VEGANS AND COELIACS.

1,8g
PRIMER LIPSTICK SEALER
Colourless lipstick base for use before lipstick. It smooths and evens the lips. It helps to achieve a better finish and lipstick duration.
A product that fixes the colour for longer. A base that shapes the mouth and keeps lipstick in place.
The lipstick sealer also works as a balm and conditioner, it is colourless so it doesn't affect the lipstick shade and it combats dehydration in the area by preventing the appearance of cracks and flakes. 
By correctly using this lipstick sealer, it is possible to achieve firm, healthy and wrinkle-free lips that are protected from the cold and sun and moisturised. It also prevents the colour from disappearing in certain areas or going outside of the line, and it ensures the lipstick lasts for longer.
NATURAL ACTIVE INGREDIENTS
As active ingredients, it contains vitamin E, squalene, natural antioxidants, specifically tocopherols from vegetable oil. These active ingredients are proven to improve skin microcirculation, keep lips hydrated and soothe damage caused by rubbing, wind, cold, sun, extreme temperatures etc. By keeping the skin hydrated, they have an anti-ageing effect, and their antioxidant properties help combat free radicals that increase with age and sun damage.
It is formulated with soya oil which contains triglycerides (oleic acid, linoleic acid, etc.) and contributes to maintaining the natural skin barrier and preventing water loss by keeping skin hydrated, strong and healthy. It helps with chapped, dry and flaky lips. 
INGREDIENTS
CYCLOPENTASILOXANE, PARAFFIN, OZOKERITE, POLYBUTENE, OCTYLDODECYL STEAROYL STEARATE, DISTEARDIMONIUM HECTORITE, GLYCINE SOJA OIL, TOCOPHERYL ACETATE, TOCOPHEROL, SQUALANE, BETA-SITOSTEROL, GLYCERYL CAPRYLATE, PROPYLENE CARBONATE, ETHYL VANILLIN.
HOW TO SEAL YOUR LIPSTICK
Step 1: Apply the Primer lipstick sealer in a single stroke.
Step 2: Apply one of your favourite Basic Colourstick lipsticks.
Step 3: Put your perfect lips to the test!
Sabine P. published the 09/06/2021 following an order made on 26/05/2021
Muy buena, conforme a mis expectativas, los recomiendo!
LOURDES MARIA J. published the 28/05/2021 following an order made on 14/05/2021
No lo he utilizado mucho, pero parece cumplir lo que promete.
Begoña Maria C. published the 22/05/2021 following an order made on 12/04/2021
Me gusta mucho es muy hidratante y la sensación es buena y dura algo más los pintalabios
Maia G. published the 05/04/2021 following an order made on 25/03/2021
Parece que funciona, pero la duración del labial es inferior a la publicitada.
Sara C. published the 27/02/2021 following an order made on 17/02/2021
Es genial!
KATIA T. published the 14/02/2021 following an order made on 02/02/2021
Hace muy bien su función, además se nota que mejora bastante la apariencia de los labios.