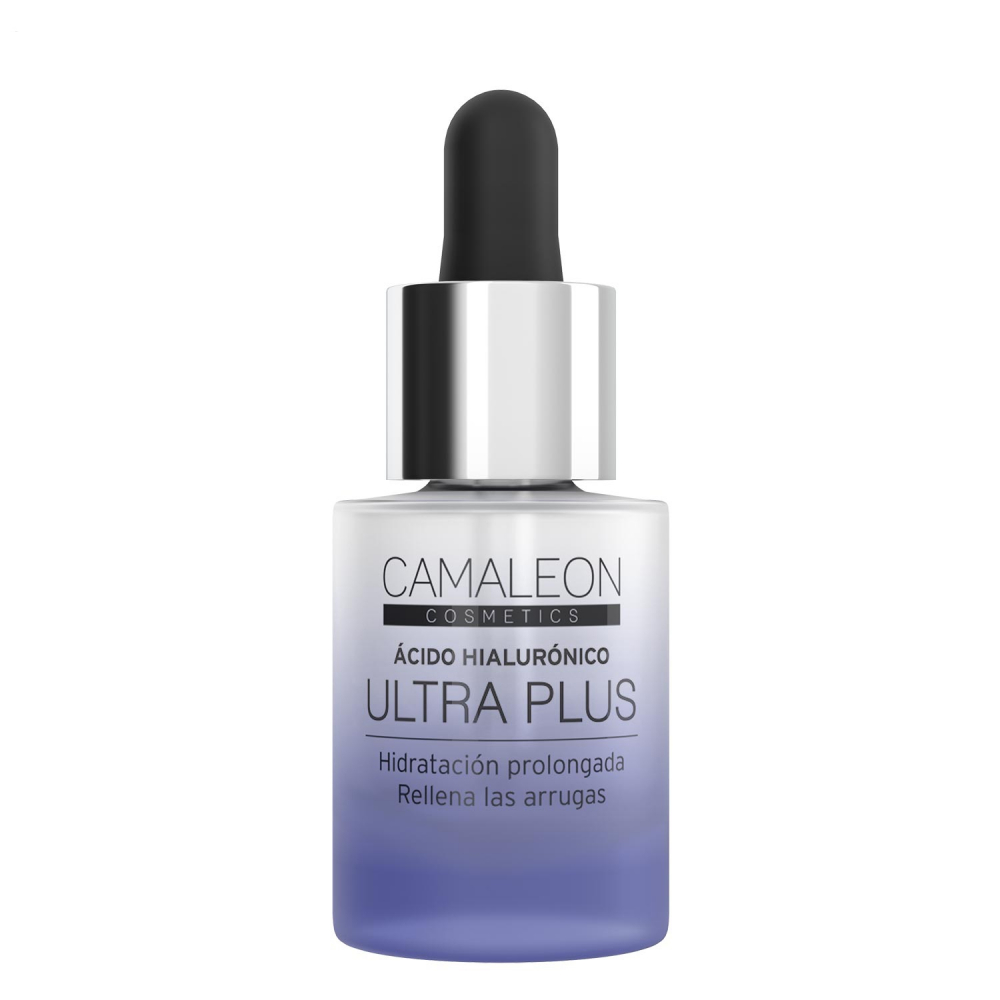  
HYALURONIC ACID ANTI-AGEING SERUM ULTRA PLUS
Fills wrinkles and improves skin elasticity. Immediate lifting effect!
Hyaluronic acid serum with up to 24 hours' long-lasting hydration. Fills wrinkles and improves skin elasticity. Immediate lifting effect!
This hyaluronic acid facial treatment with 97.4% natural ingredients is more powerful than a serum, as it contains more active ingredients and has a greater penetration capacity, due to its smaller sized molecules.
Acts as an intensive skin restorer, thanks to its molecules which can penetrate even the third skin layer.

15ml
DISCOVER THE DOUBLE EFFECT: MOISTURISING ANTI-AGING SERUM
The best anti-wrinkle serum formulated with two hyaluronic acids of different molecular weights in a lemon fruit water base.
Keeps the skin hydrated for 24 hours and fills wrinkles by 6%. Protects your skin against polluting factors and skin oxidation.
HOW TO USE
Apply day and night to a dry, cleansed face, using light strokes. Thanks to its fluid texture, only a small amount is needed.
Can also be used as a serum by applying it before your usual treatment or by adding a few drops of the concentrate to your cream at the time of application.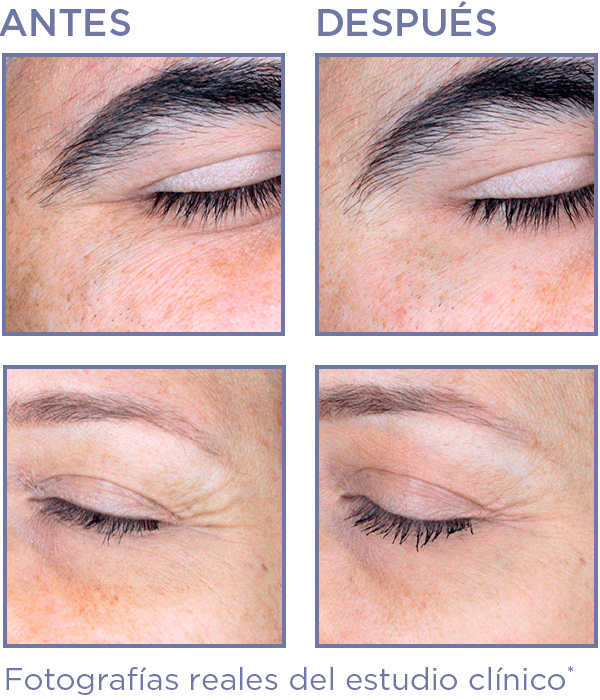 ACTIVE INGREDIENTS
High molecular weight molecules bonded together, forming a gel structure which retains water molecules. Releases water little by little, enabling immediate, long-lasting hydration. Has an antioxidant action which inhibits free radicals, and a regenerating action which speeds up wound healing. Has a water retention capacity five times greater than regular hyaluronic acid.
The second type is the low molecular weight molecule which, due to its small size, has a powerful anti-ageing action. Penetrates the dermis easily, reducing wrinkle depth and preventing collagen degradation. Has an antioxidant and anti-pollution action. Reduces free radicals caused by pollution by 30%. 
A substitute for ordinary water, this plant extract is obtained directly from the lemon, which enhances the efficacy of the formula's active ingredients. Certified organic by Ecocert, biocompatible with the body, with essential oils and mineral salts which enhance the efficacy of the hyaluronic acid serum.
Vegan, preservative-free, colouring-free, silicone-free, dermatologically tested and suitable for sensitive skin.
THE BEST ANTI-WRINKLE SERUM WITH IMMEDIATE VISIBLE EFFECTS
Clinical studies carried out over 28 days demonstrate its efficacy.
24-hour hydrated skin: Efficacy studies demonstrate that it provides 24 hours of hydration, prevents water loss, improves elasticity and fills wrinkles.
Wrinkle-filling effect: 87% of volunteers claim that it has a wrinkle-filling effect and that it visibly reduces expression signs. Visible immediate lifting effect for 1 to 6 hours, comparable to a hyaluronic acid injection.
High antioxidant power: Studies demonstrate how its antioxidant power is 10 times higher than vitamin E and how it restores damage caused by oxidation by 20%. Protects against free radicals and the damage caused by pollution. 
CORRECTS MARKS, DARK SPOTS, REDNESS AND OTHER SIGNS OF AGEING
Hyaluronic acid is a molecule which is found in our body, in the skin as well as the joints, scalp, eyes, etc. Over time, the hyaluronic acid degrades and is synthesised by the skin in smaller quantities, resulting in the first signs of ageing (wrinkles, expression lines, etc.).
Camaleon hyaluronic acid serum is aimed at skins needing to reduce the depth of wrinkles, extra hydration throughout the day, and protection against pollution. As the formula is very light and easily absorbed, it's a unisex product which works on male skin.
Concha R. published the 23/05/2021 following an order made on 26/04/2021
Es el tercer bote que compro. Le gusta a mi piel.
Marisol B. published the 18/04/2021 following an order made on 03/04/2021
La relación calidad-precio es buena ya que solo se necesita un pequeña cantidad de producto y me ha sorprendido que en una semana ya he notado los efectos del serum, por mi parte muy contenta con el producto
Ana G. published the 06/04/2021 following an order made on 23/03/2021
el mejor, lo recomiendo
Maria Rosa L. published the 01/04/2021 following an order made on 01/02/2021
Me falta un poco de hidratacion
Carmen del Maria F. published the 12/03/2021 following an order made on 14/02/2021
Excelente producto con un precio muy competitivo
Ana G. published the 26/02/2021 following an order made on 16/02/2021
espectacular