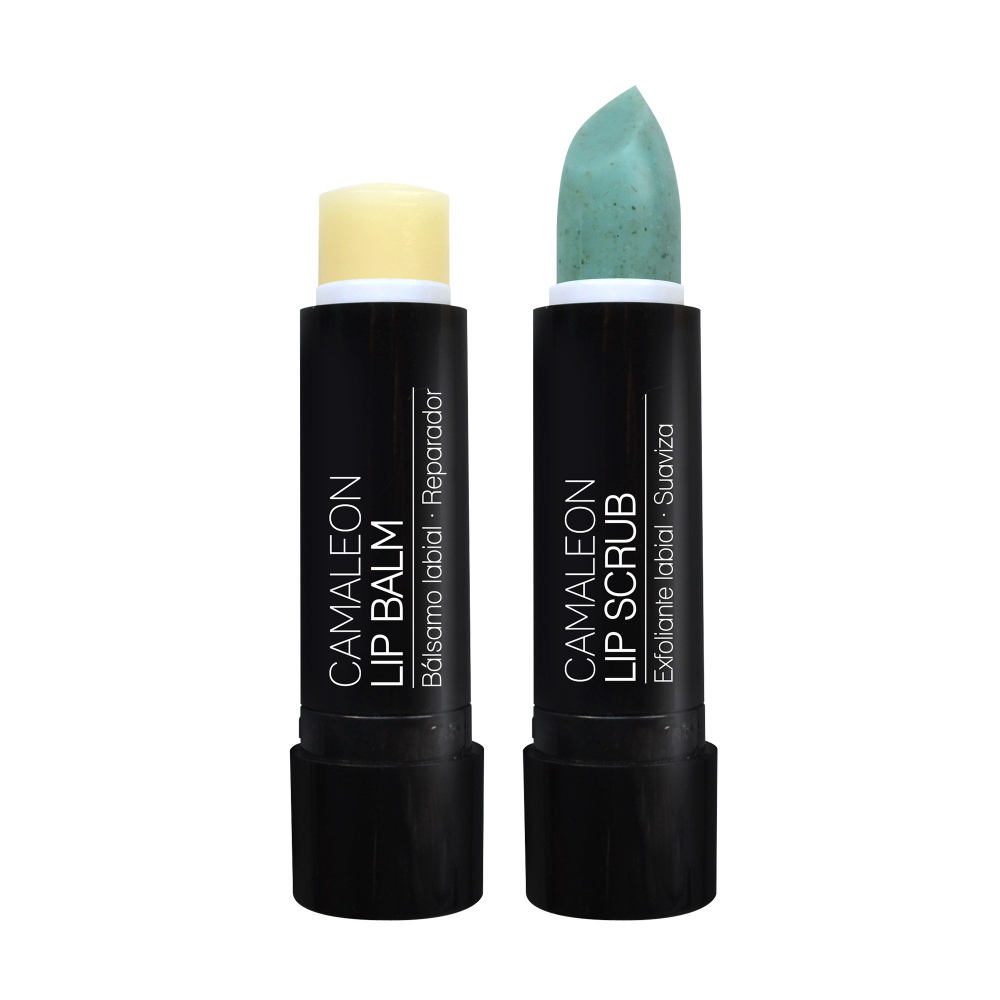  
MELON REPAIR KIT
Make your lips look perfect again.
Natural repair kit that offers you a complete treatment for repaired and hydrated lips in two simple steps.
The lip balm provides the lips with extra moisture, while the melon flavour exfoliant keeps them soft, free of peeling skin and ready for any treatment or colour that follows.
Aroma: melon

2 x 4g
DESCRIPTION
Ce pack idéal vous offre une solution complète pour le soin de vos lèvres. Utilisez l'exfoliant pour les lèvres au melon une à deux fois par semaine pour des lèvres exemptes de peaux mortes et d'impuretés, et le baume à lèvres chaque jour pour garder vos lèvres en parfait état. Si vos lèvres ont besoin de plus d'un soin supplémentaire, augmentez la fréquence de ces soins.
L'exfoliant comme le baume sont riches en principes actifs naturels, parfaits pour un soin respectueux de vos lèvres. De plus, l'exfoliant est composé de graines de rose musquée, la solution la plus durable puisque, contrairement aux exfoliants de synthèse contenant des microplastiques, il est biodégradable et respectueux de l'environnement.
Ne vous compliquez pas l'existence, le kit réparateur de lèvres de chez Camaleon vous offre la solution 2 en 1 que vous recherchiez pour un sourire parfait et des lèvres douces. Produits de qualité aux ingrédients naturels, respectueux et efficaces.
INGREDIENTES
It is important to remember that the skin of the lips is extremely fine and delicate, which means that it is essential to use ingredients that not only abrade but also care and repair in depth, so that your lips are always shining with health.
Wild rose: rich in vitamin C, regenerates and protects.
Cocoa butter: rich in vitamin E with nourishing and moisturising properties.
Shea butter: rich in vitamin A, regenerates and softens the skin.
Musk rose seeds: The exfoliant particles are from musk rose seeds and are therefore biodegradable.
HOW TO USE
Use the Melon Lip Scrub on chapped lips and lips with impurities, applying gentle pressure without damaging them, and rub gently with your fingers. Remove the exfoliating particles with a wipe and apply Camaleon Lip Balm to achieve soft, polished lips.