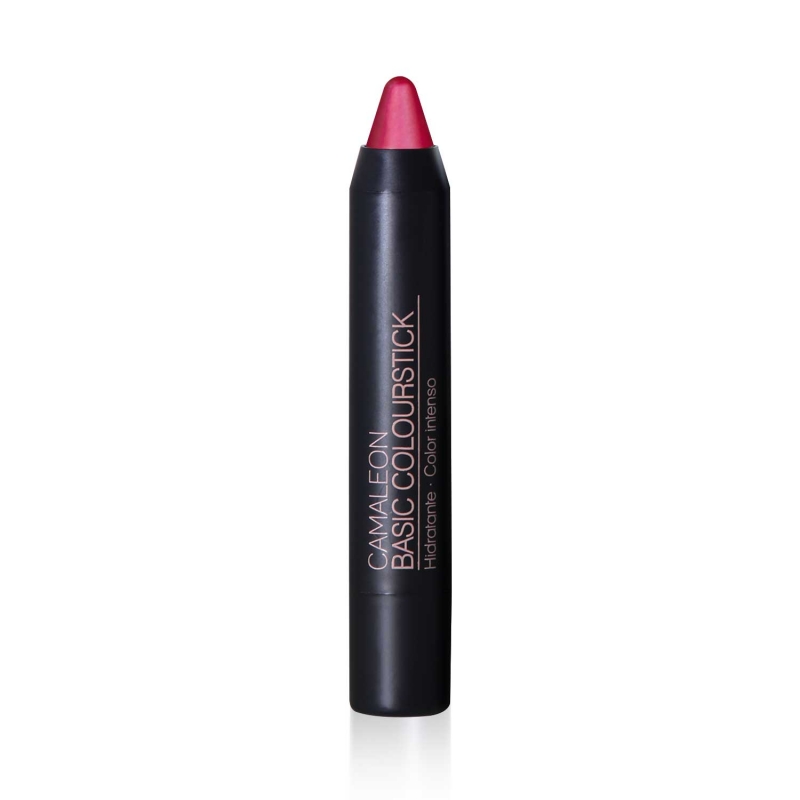  
METALLIC CHERRY LIPSTICK · BASIC COLOURSTICK
DESCRIPTION
The jumbo-sized Basic lipsticks are the result of a formulation with a high pigment content and high concentration of emollient agents, achieving the perfect synergy between hydration, duration and colour. 
Emollients give the Basic lipsticks the necessary texture and creaminess to set optimally, causing the colour to glide, evening the shade without any complications. 
The Basic range COLOURFUN offers four easily combinable and very flattering shades, perfect for use on any occasion.
INGREDIENTS
Aloe vera: extracted from the pulp of the leaves, it has an extraordinary hydrating, softening and regenerating capacity.
Rosehip: oil extracted from the seeds with a high fatty acid and vitamin content. Active ingredient which regenerates, softens and protects the skin against external aggressions.
Cocoa butter: it is a source of vitamin E, antioxidants and minerals; an active ingredient which hydrates and nourishes the skin.
Silicone-free, sulphate-free, paraben-free, suitable for coeliacs and with 100% recyclable packaging.
HOW TO USE IT
Apply directly to the lips with one stroke. To intensify the colour, repeat.
Ana C. published the 07/06/2021 following an order made on 11/05/2021
Rapidez en el envío.. echo en falta que el pintalabios viniera en su cajita metálica, como.otros, porq es muy practica
Begoña Maria C. published the 22/05/2021 following an order made on 12/04/2021
Muy contenta con el tono pero la duración es muy poca se va enseguida el pintalabios, haber si los hacéis como los magic que esos si Duran fijos muchas horas.
Cecilia V. published the 11/02/2021 following an order made on 28/01/2021
Es un color precioso
Noemí G. published the 11/02/2021 following an order made on 30/01/2021
Ojalá existiera este color en las MAGIC para que durase todo el día
Susana M. published the 28/01/2021 following an order made on 17/01/2021
Color precioso.
Gema V. published the 28/01/2021 following an order made on 15/01/2021
Si fuera fijo sería perfecto