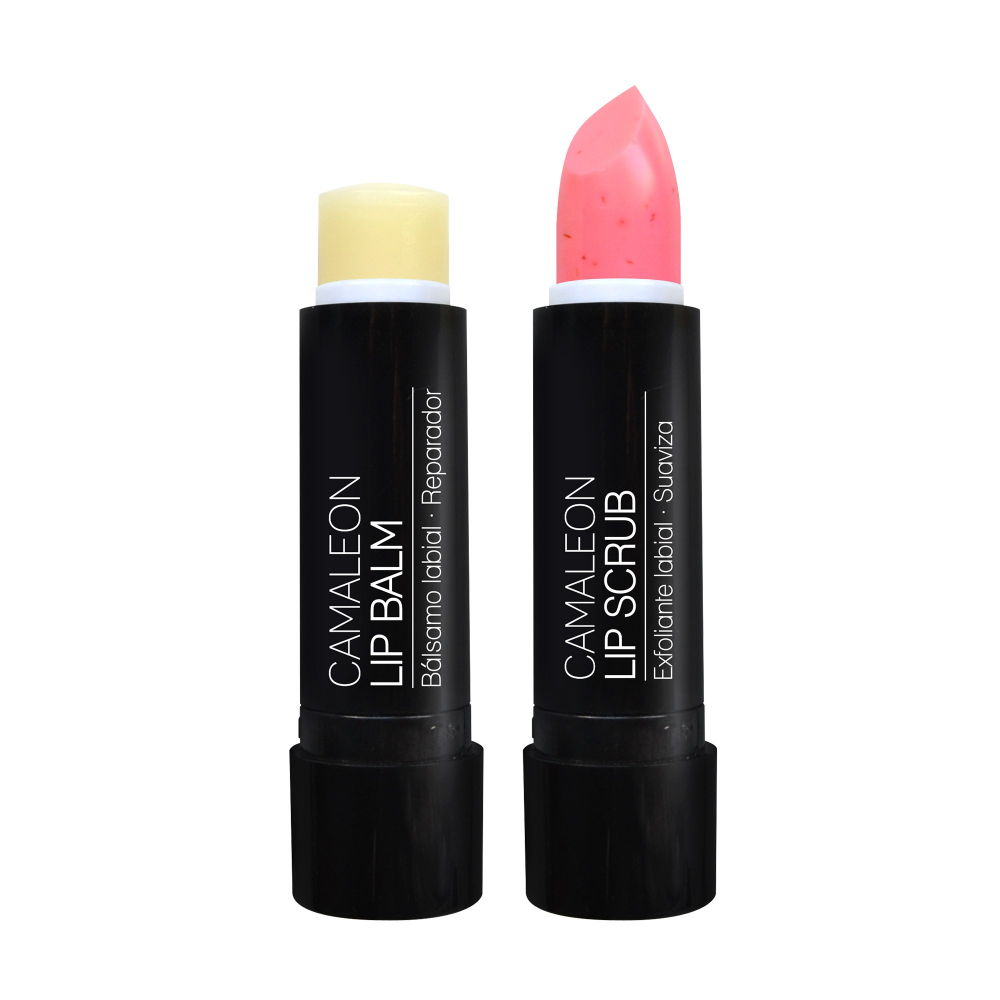  
STRAWBERRY REPAIR KIT
Make your lips look perfect again.
Natural repair kit that offers you a complete treatment for repaired and hydrated lips in two simple steps.
The lip balm provides the lips with extra moisture, while the strawberry flavour exfoliant keeps them soft, free of peeling skin and ready for any treatment or colour that follows.
Aroma: strawberry

2 x 4g
DESCRIPTION
This pack is perfect to provide you with a complete care solution for your lips. Use the strawberry exfoliant once or twice a week to keep you lips free of dead skin and impurities, and the lip balm every day to keep your lips in perfect condition. If your lips need extra care, increase the frequency of these treatments.
Both the exfoliant and the balm are rich in natural active agents, perfect for respectful care of your lips. Moreover, the exfoliant is composed of musk rose seeds, the most sustainable solution since it is biodegradable and respectful towards the environment, as opposed to synthetic exfoliants containing microplastics.
Don't complicate things. The Camaleon lip repair kit offers you the 2 in 1 solution you have been looking for so that your smile is always perfect with soft lips. Quality products with natural, respectful and effective ingredients.
HOW TO USE
Use the Strawberry Lip Scrub on chapped lips and lips with impurities, applying gentle pressure without damaging them, and rub gently with your fingers.
Remove the exfoliating particles with a wipe and apply Camaleon Lip Balm to achieve soft, polished lips.
Marga V. published the 21/07/2020 following an order made on 09/07/2020
Supera mis expectativas cada vez quel o pido.
Marga V. published the 14/06/2020 following an order made on 03/06/2020
Labios más suaves y cuidados que nunca
Marga V. published the 03/06/2020 following an order made on 05/05/2020
Mis labios suaves y cuiados.
Eva L. published the 15/10/2019 following an order made on 08/06/2019
Nunca habia probado un exfoliante de labios y este producto me ha encantado. Deja los labios libres de pellejitos, jugosos y listos para una buena hidratacion.