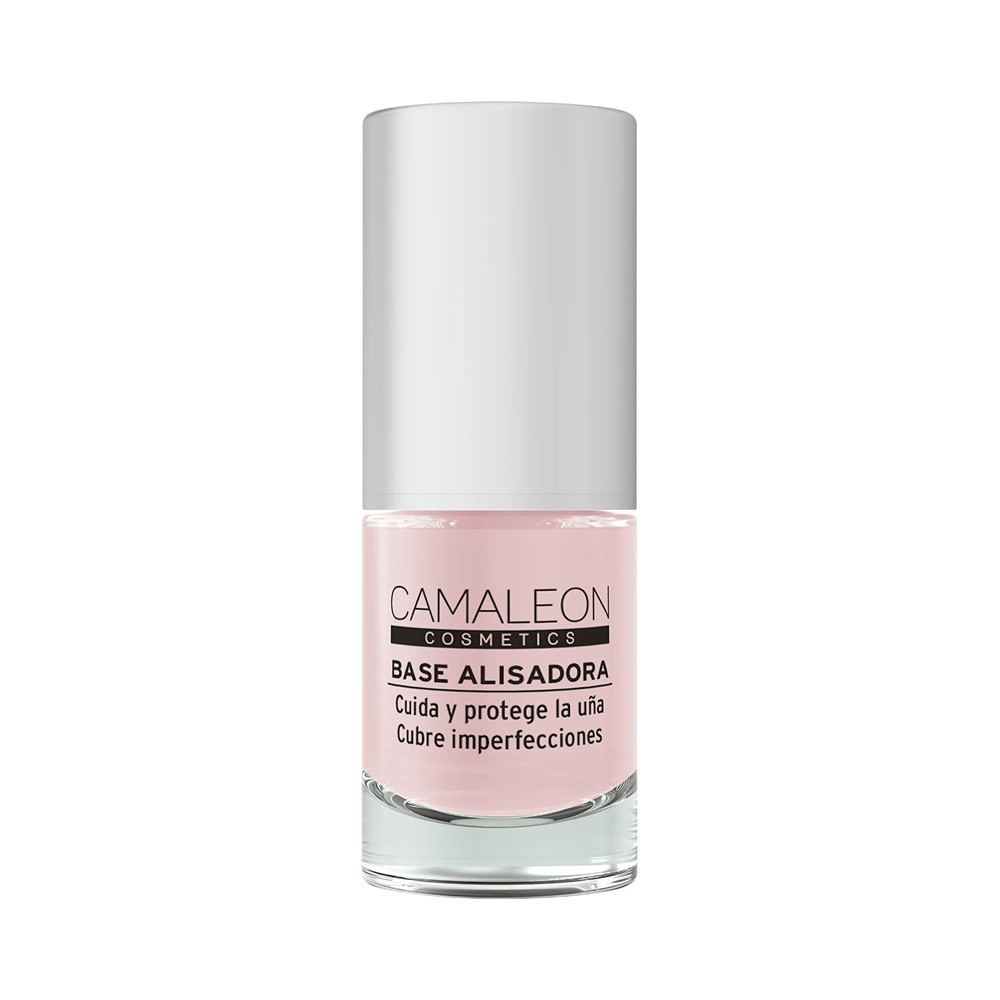  
BASE COAT NAIL LACQUER
Prepare your nails with the base coat or primer!
Protect them so that they always look perfect and the colour adheres better. Impress with beautiful and well-cared-for nails and enjoy a manicure at home. Base coat suitable for cuticle treatment!

Made in
SMOOTHING BASE COAT
The Camaleon smoothing treatment is an opaque whitish-pink base coat that smooths imperfections and helps to set the polish. It is highly recommended as the first step in the manicure as it prepares and protects the nail, covering imperfections and improving adhesion of the polish. 
Our smoothing treatment is vegan, suitable for coeliacs and dermatologically tested.
NAIL AND CUTICLE PRIMER POLISH
Our base coat helps to ensure that the nails do not suffer too much, the colour sets in a resistant way and the polish adheres evenly by smoothing out nail imperfections. It also helps to strengthen nails, making them less likely to break or chip.
It is enriched with vitamin E and coconut oil to care for and hydrate the nail.
INGREDIENTS
Vitamin E: Helps to prevent fragile, brittle, yellow and deformed nails.
Coconut oil: Hydrates and helps nails with growth problems by strengthening and nourishing them, preventing them from breaking. 
HOW TO USE
Apply one coat of the product to clean nails and allow to dry completely.  Thanks to its neutral tone, you can use it as a base before the polish to make it easier to apply and improve the result, or as a natural polish, perfect for both men and women who want healthy-looking nails.