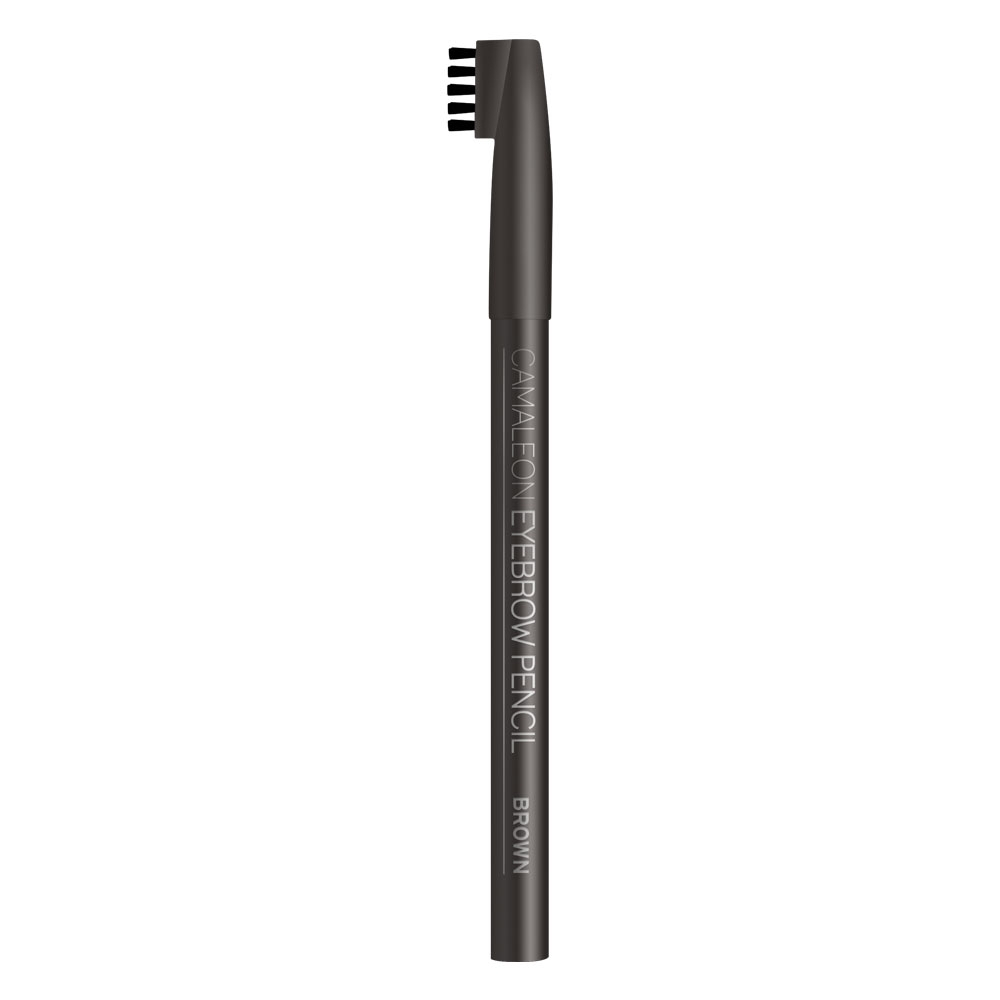  
BROWN EYEBROW PENCIL
The Eyebrow Brown pencil will define your face and make-up in a natural way. Specially designed for brown and dark brown hair to frame your face in an easy way. 
With the creamy, easy-to-apply Eyebrow Brown pencil, you will define, fill and comb your brows, with a practical brush in the cap to comb the brow before application and unify and blend the colour after.
PERFUME-FREE
DERMATOLOGICALLY TESTED
WITH PEFC-CERTIFIED WOOD

1,5g
LONG-LASTING BROWN EYEBROW PENCIL
The Eyebrow Brown pencil is the most practical way to easily apply make-up to your brows. It is creamy, long-lasting and very easy to apply. If you use the brush and comb your brows, it will last much longer.
With the brown eyebrow pencil, you will get beautiful, defined, full eyebrows that will cover any bald patches you may have without looking too artificial - as if you hadn't applied any make-up at all. Only go beyond the edges of your eyebrow if you have no hair in that area.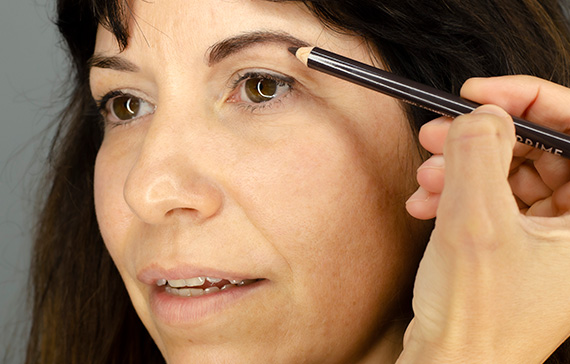 BROWN PENCIL FOR BROWN EYEBROWS
The aim is to boost your natural eyebrows and make sure they don't look artificial. The first step is to choose the right colour for your eyebrows; if you pick the wrong colour, you'll never get a natural-looking brow no matter how well you apply it. 
If you have brown hair, you should choose a colour that is as close to the colour of your roots as possible, a shade slightly lighter than your hair: Eyebrow Brown is ideal. After choosing the most natural shade, fill and define your brows. Outline them and then spread using the brush and blend the line with your natural eyebrow.
The Eyebrow Brown pencil also contains ingredients to help boost hair growth.
Soybean oil: high vitamin content, such as vitamin E, which helps to strengthen the eyebrow follicles and also has antioxidant, moisturising and firming properties.
Castor oil: highly moisturising and smoothing, it conditions the brow hair making it smoother and shinier.
INGREDIENTS
HYDROGENATED COCO-GLYCERIDES, CI 77499, HYDROGENATED CASTOR OIL, HYDROGENATED MICROCRYSTALLINE WAX, PALMITIC ACID, STEARIC ACID, LANOLIN, CI 77491, CI 77891, CAPRYLYL GLYCOL, ETHYLHEXYLGLYCERIN, GLYCINE SOJA OIL, TOCOPHEROL, BETA-SITOSTEROL, SQUALENE.
HOW TO USE
Using the brush, comb the eyebrow in the direction of hair growth.
Then, use the eyebrow brush to make small lines from one end of the brow to the other and spread evenly. Make smooth strokes in the direction of hair growth. The aim is to create the look of more hair to define brows and make them thicker.
Maria Ana V. published the 09/03/2022 following an order made on 09/02/2022
Éste me gusta bastante el detalle del cepillo está muy bien
Lorena F. published the 09/02/2022 following an order made on 14/01/2022
Rellena muy bien las cejas, me gusta mucho.