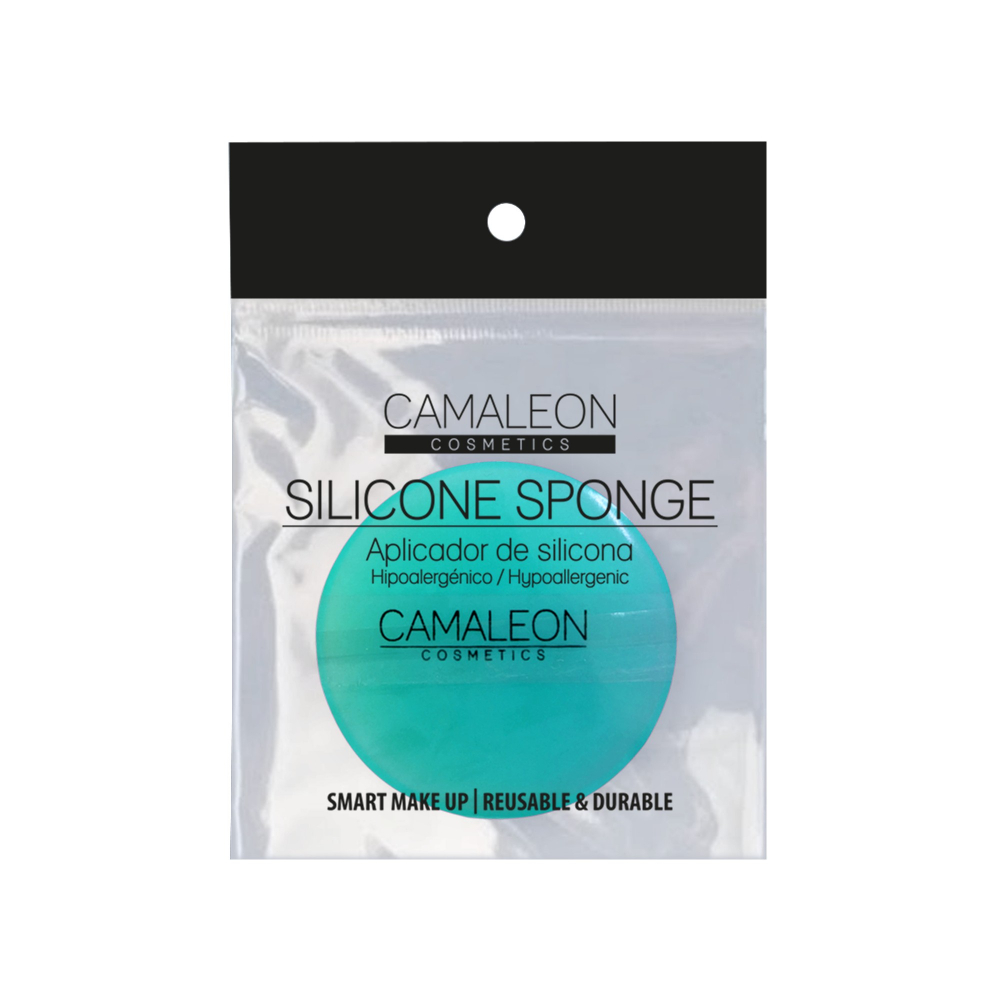  
SILICONE SPONGE
Available in 4 different colours
Hypoallergenic silicone applicator for fluid or cream make-up, concealers and blushes which lets you take advantage of the maximum amount of product.
Suitable for all skin types, non-irritant, and unlike traditional sponges, it prevents the proliferation of bacteria.
Reusable and washable. 
DESCRIPTION
The applicator is ideal for your make-up, BB cream, concealer and blush, whether fluid or cream. This silicone sponge is the intelligent solution for applying your colour cosmetics. Thanks to its composition and non-porous silicone coating, you will not waste any product. 
It can be washed and reused and remains in perfect condition for use for much longer. Moreover, as it is non-absorbent, you will be able to wash and use the same sponge with different products without any transfer of product from one to another. A much more hygienic solution than traditional sponges which tend to accumulate a lot of dirt and unpleasant odours. 
INGREDIENTS
100% Medical-grade silicone.
Hypoallergenic sponge.
HOW TO USE
Put the product directly onto the skin or onto the applicator and spread over the desired area with small dabs.
Clean the silicone applicator with lukewarm water and soap after each use. Avoid contact with hot or sharp surfaces. 
Raquel G. published the 25/04/2021 following an order made on 13/04/2021
Muy buena calidad
Sara C. published the 27/02/2021 following an order made on 17/02/2021
La esponjita hace perfectamente su función 😊
ISABEL MARIA M. published the 28/01/2021 following an order made on 15/01/2021
La uso para aplicar el iluminador rosa sobre las mejillas. Muy bien
Fátima O. published the 12/12/2020 following an order made on 28/11/2020
Una textura muy buena
Macarena C. published the 13/11/2020 following an order made on 01/11/2020
Tacto agradable y extiende bien el producto
Elisabet R. published the 04/10/2020 following an order made on 19/09/2020
Resultados según lo esperado.